June Spacesuit Missions 🚀
Updates from our last month.
We have been spreading our mission far and wide and are excited to share our starlights, spacesuit moments, and more from June. Thank you to anyone who has supported our new product and continues to join us on our journey.
⭐️ Starlights
Welcome to the highlights of the month.
★ Our new product launched! A Scrunchie Kit that provides you with the skills and tools to create anytime and anywhere! When you purchase a kit you get access to instructional videos, our community, and more!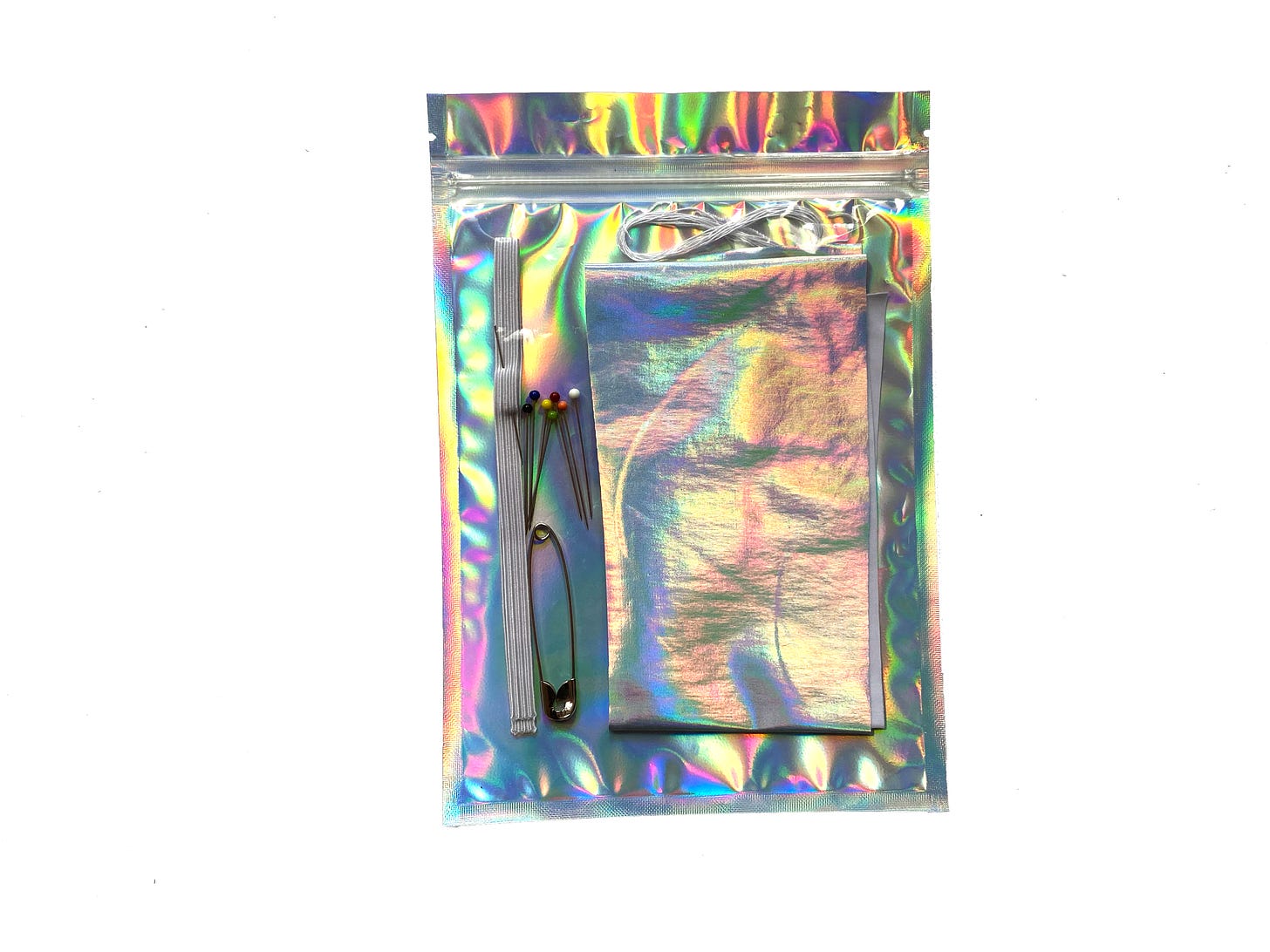 ★ Launched our first product partnership with the Lower Eastside Girls Club of New York. The Girls Club impacts the lives of thousands of girls in middle school and high school who are stressed by the overwhelming challenges that poverty, housing instability, and community violence present.
Suiting up with
@girlsclubny
in this video that shares more about their
@nasa
Space App challenge 🚀⠀
⠀
We wanted to share more about the impact the organization has made to thousands of girls. Our new Scrunchie Kit gives one kit to the Girls Club for every one purchased!⠀
⠀
In this challenge in 2019 the participants developed a world-changing Space App at our Girls & Women Hack-a-thon Weekend.⠀
⠀ 🎥 by
@girlsclubny
★ Hosted our Dream Building Workshop on June 7th and focused on journaling exercises and discussions with the theme of Social Impact. 100% of proceeds went to the Girls Club. Check out some of the reviews left on the workshop!

★ Created a new workshop about Wellness that will be taught on July 8th from 8:00 pm-9:00 pm est. 100 of proceeds going towards the Loveland Foundation. Sign up here!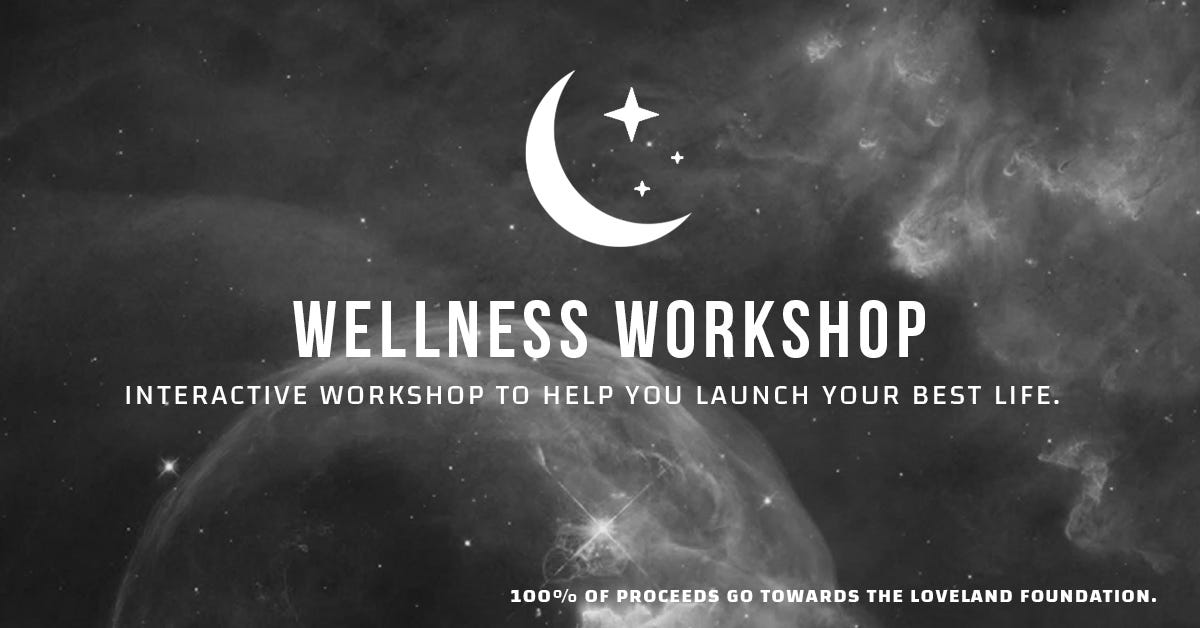 ★ Announced July's Dream Building Workshop theme: Community Building. Sign up for the workshop on July 12th at 2:00 pm-3:00 pm Est. 100% of proceeds going towards Black Girls Code.
★ Continued to update our Inclusion page on our website and included funding opportunities for Black-owned businesses. Check it out here.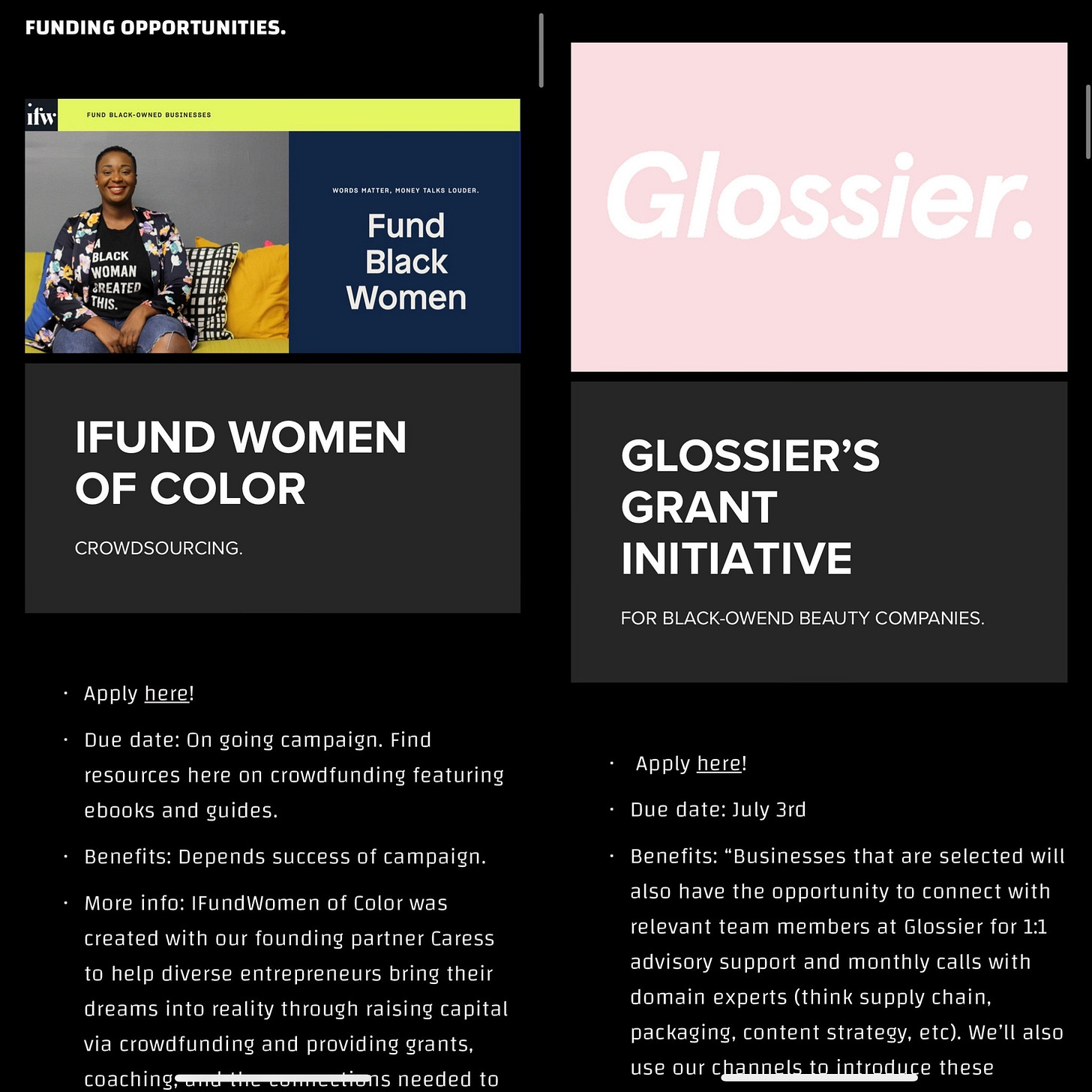 ★ Screened our new launch film on a movie screen closest to your couch! Watch out Sundance Film Festival and Cannes.
★ Taught our Dream Building Workshop with Origin Bootcamp! We helped teams develop their products further by focusing on social impact. If you want us to lead a workshop for your organization, check out more information here.
🤗 Spacesuit Moments
The special moments that hold the heart and soul of the brand.
People sent us photos of them making their scrunchies from the Scrunchie Kit!

Our Spacesuits have been spotted on Zoom! Whether you are leading a pitch, catching up with friends, or teaching your grandpa how to use Zoom, a spacesuit has made its way into people's daily wear and that warms our heart.

We found out our Spacesuits were gifted as graduation gifts this month! Congrats to all the graduates and thank you for including us in your virtual celebrations. (happy tears still running down our face)
💫 Initiatives
Major missions we focused on.
Launching new products with impact

When launching our new product, we wanted to make sure it could have a direct impact on a generation that is paving the way to the future, in spite of their background or circumstance.

Growing our mission

We have been developing new workshops and products that have the opportunity for our company to come closer and closer to our north star. We have begun partnerships with new organizations and have grown our community to make sure our mission can spread farther.
☁️ This Month: July
Wellness Workshop on July 8th! Sign up here. 100% of proceeds going towards the Loveland Foundation.

Dream Building Workshop on July 12th! Sign up here. 100% of proceeds going towards Black Girls Code.

Preparation for a new kit!
---
To anyone who has supported this mission at any stage, thank you! June was full of making dreams happen for our new products and workshops. As reflected in the conscious ways products and experiences are launched, I am focused on continuing to create an inclusive community. We have a lot more to do and I am excited to share more about the journey. Let's keep shooting for the moon!
-Shoshana Swell, Founder
👋Stay In The Orbit
Website | Instagram | Facebook
Read past newsletters here: April, March, February, January.