January Spacesuit Missions🚀
Updates from our last month.
Welcome to the official monthly update for THIS IS MY SPACESUIT. This newsletter was launched to keep you, our astronaut, updated on all our missions.
We will cover the starlights, Spacesuit moments, initiatives, and future steps within the company.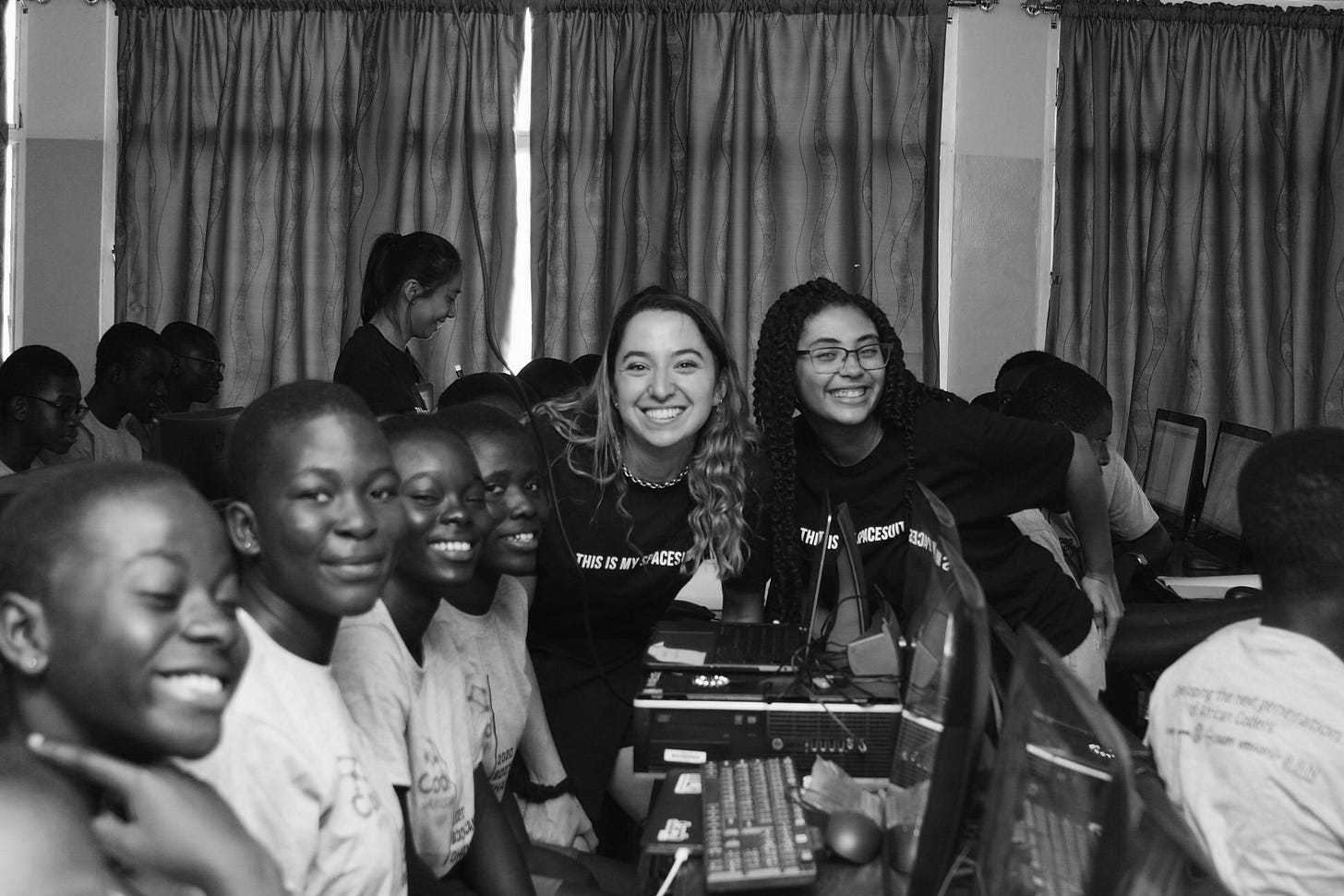 ⭐️ Starlights
Welcome to the highlights of the month.
★ Partnered with Code Afrique to teach computer science to African High school and University students in Ghana and Eswatini.
★ Taught the first workshop abroad in two new countries: Eswatini and Ghana. The workshops were held in mid-January 2020 and we taught 350 students.
★ Launched the second semester-long weekly workshop series at Cornell University in Ithaca, NY.
🤗 Spacesuit Moments
The small and mighty moments that hold the heart and soul of the brand.
This message from a student who took the Wearable Tech Workshop in Eswatini (still crying over this).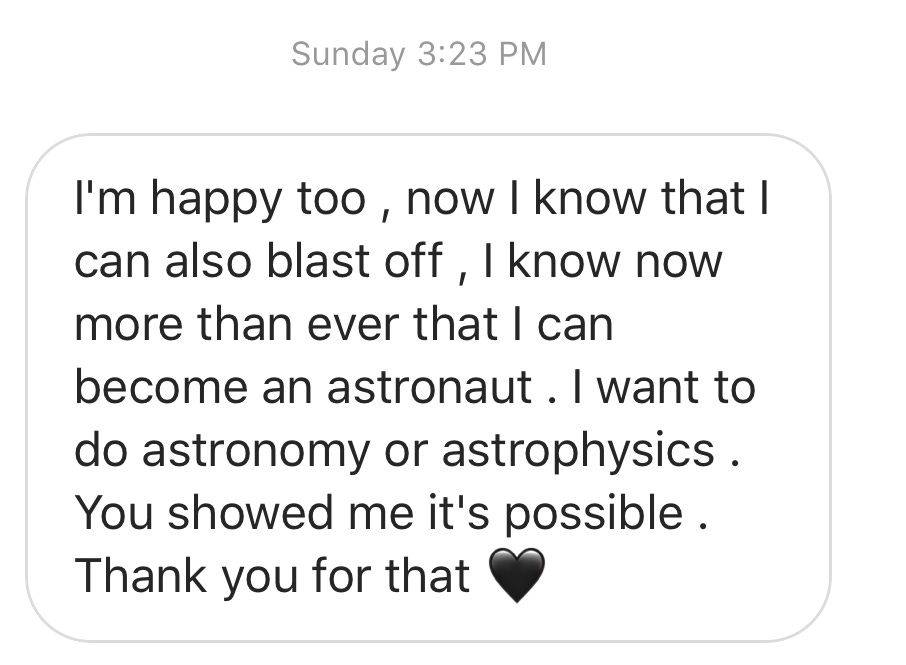 In Eswatini, one of the students made a scrunchie (from our workshop) with traditional Swazi fabric after learning with us!

After the program was over in Eswatini, you could not take us away from the wearable device. A group of us were working on it until we got kicked out of the school.

A student from Ghana began teaching Wearable Technology after learning in our workshop. When he taught, he did the Spacesuit blast off at the end of the lesson like we always do at our workshops.

Our astronaut Cynthia gave her Spacesuit to her best friend's cousin when traveling in Ireland. Now the young girl wants to be an astronaut!
💫 Initiatives
Major missions we focused on.
Teaching introductory skills to empower anyone to blast off.

At Code Afrique, the workshops were designed to bring knowledge from lectures about computer science into the physical world of wearable technology. The students learned Python for one day before our workshop. When teaching people introductory skills, it empowers people to create beyond the impossible in future projects.

Mentorship.

Following the trip to Eswatini and Ghana, we will be staying in close contact with several students and teachers to ensure future blast offs. Here are a few things we are doing:

Mentorship with individuals interested in pursuing higher education in computer science and design

Monthly Skype with STEM organization known as "Dream Factory" made up of 60 girls across multiple high schools

Lead the workshop remotely for the fashion design students in KNUST High School (Ghana)

Updating additional wearable tech materials to provide to teachers to teach more students
☁️ This Month: February
Secret trip/partnerships to be announced soon 🤩

Teaching weekly workshops at Cornell University 🤓

Testing of a future product 😱
---
Our missions are just getting started. I look forward to keeping you updated on all things SPACESUIT.
-Shoshana Swell, Founder
👋Stay In The Orbit